Knoxville Real Estate Investment Analysis
The Knoxville real estate market is one of the top-performing markets in the entire United States. Ideally situated close to Nashville and with reasonably priced median home values, Nashville is experiencing a notable uptick in demand from prospective homebuyers and tenants alike. Real estate investors have been raking in optimal returns for nearly a decade from Nashville income properties. Markets with as much investment potential as Nashville are few and far between, and the most recent data suggests it will remain a solid option for investors for the foreseeable future.
Knoxville Real Estate by the Numbers
Both of these cities have well-developed downtown communities bursting with charm and amenities. While the reduced inventory and surging demand may make it challenging for investors and homebuyers alike to find a newer single-family home, condominium or townhouse that fits their respective budget, there are still several financially viable alternative methods for tapping into these unique markets. There are a number of available commercial development properties that savvy investors can acquire for reasonable prices and then rent for sustainable revenue streams. On the residential front, short-term rentals are in high demand with the influx of visitors and residents alike searching for flexible accommodations.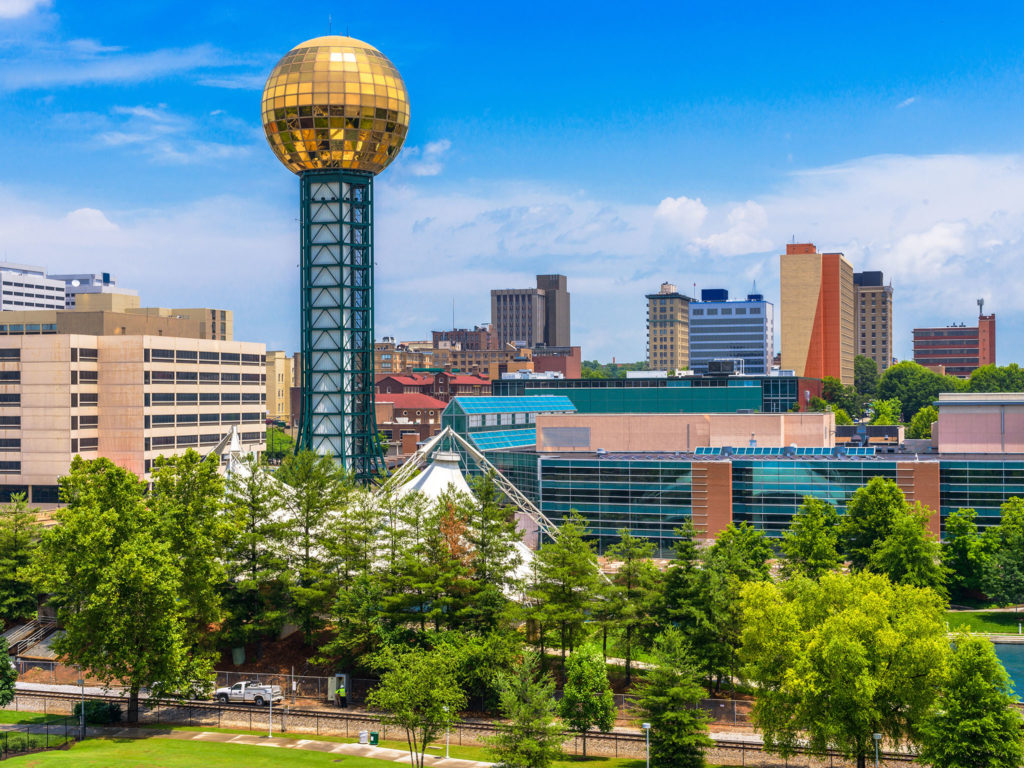 Demand for housing has increased significantly in the last year, which has resulted in reduced inventory. There is presently only 8.7 weeks of supply, down 3.7% from 2021, with only 1,816 active sales listings on the market, a 36.5% decrease from a year ago. And while it may be more challenging for real estate investors in Knoxville, TN to find suitable investment properties, the potential return on investment has increased notably. The median listing price has surged by nearly 12% annually, coming in at $339,297. Similarly, the median monthly rent has risen to $1,283, equating to a 26% annual spike.
Forecasting Knoxville Real Estate Market Performance
The Knoxville housing market has exceeded national medians in nearly every significant market metric recorded. However, as the pandemic situation continues to develop, investors should stay updated on emergent trends and fluctuations within the regional marketplace to inform their investment strategies. Here is a brief overview of upcoming trends for 2022 and beyond that could play a significant role in the future of the Knoxville real estate market: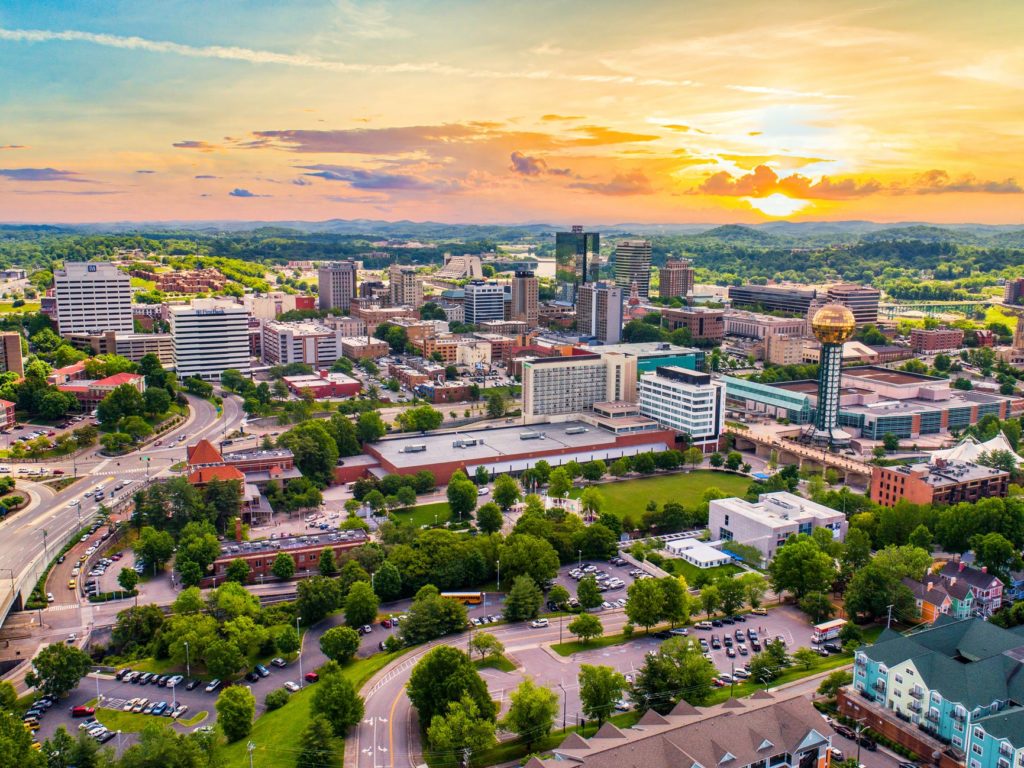 Employment Boost Will Fuel Demand: During the initial phases of COVID-19, unemployment rates skyrocketed thanks to mandatory lockdowns and economic instability across the nation—including Knoxville. The good news is that with the advent of effective vaccines, things are slowly returning to normal from an economic standpoint and unemployment percentages are returning to pre-pandemic levels. Unemployment in Knoxville has fallen approximately 25% in the past two years and currently sits at 2.9 percent—well below the national average of 3.8%. If this trend continues, there will be a proportionate increase in the number of buyers entering the market which will make for an even more competitive marketplace. For investors, that means greater appreciation and the ability to garner above-market returns on investment assets.


Inventory Will Remain Tight: There is still a lag when it comes to development due to supply chain and building permit issues. Subsequently, inventory levels will still be significantly constrained in the short-term. While this presents an issue for aspiring homebuyers, investors should anticipate another year of double-digit appreciation rates—with current estimations calculating a 23.1% rise in home prices by then end of 2022 in Knoxville.


Demand for Rentals Will Increase: As the price of homeownership continues to rise, more and more would-be homebuyers will be effectively priced out of the market and be forced to turn to rental properties for the time being. With Knoxville's price-to-rent ratio currently at 19.14, its rental scene will almost certainly experience a surge of demand. That demand will lead to even higher median monthly rental rates, which is excellent news for landlords who should see a steady stream of well-qualified tenants willing to pay a premium price for the right accommodations.
Knoxville Investment Outlook
There's no question that COVID-19 has fundamentally changed how real estate investors evaluate the marketplace. Just a short time ago, everything experts thought they had figured out about the most effective approaches to investing was turned on its head over the span of mere weeks. Widespread confusion and instability created a major bottleneck in the national housing market, with potential buyers scared to tour listings and sellers everywhere pulling off their homes. Still, investors recouped and found alternative ways to generate profits. Specifically, home sellers in nearly every market across the country have experienced notable profits in the past year. Based on statistics from Attom Data Solution's most recent Home Sales Report, the average seller netted a total return on investment of $94,092—a 45% increase from the preceding year. With an enviable combination of affordability and rising demand, Knoxville tops the charts as one of the best places to invest in real estate.
About Us
Looking for funding in the Knoxville area? Look no further. Corridor Funding is the premier Knoxville private lender offering an effective financing alternative to conventional lending and hard money loans—both of which are notorious for lengthy underwriting processes and exorbitant fees. By placing a particular emphasis on integrity, professionalism and innovation, Corridor Funding delivers creative and viable lending solutions to a wide variety of investors from LLCs and corporations. Our work ethic and efficiency set us apart from the competition. We deliver results when it comes to getting you the money you need when you need it. We close hard money loans in Knoxville, Tennessee faster than conventional banks regardless of whether it's a short-term bridge loan or a 30-year fixed rate. Contact the leading Knoxville hard money lender in Tennessee today to learn more about how we can take your investment business to the next level!