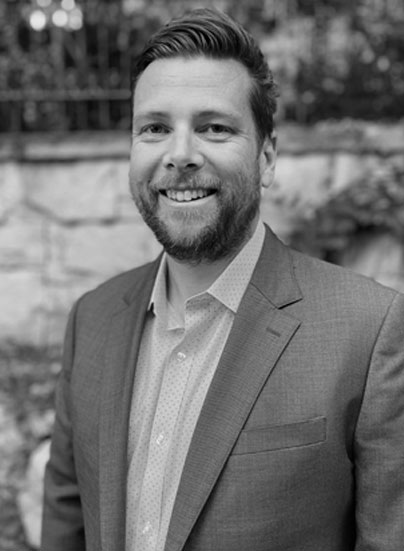 Jason Hirko
Managing Partner
Jason Hirko is a Managing Partner and Co-Founder of Corridor Funding. Jason uses his first-hand experience to guide new investors through all steps of their investment projects.
Jason grew up in Portland, Oregon and moved to Texas to manage several oilfield service companies, while also bidding on and purchasing HUD properties. He grew his portfolio of 30 SFRand/or MF properties from HUD auctions after two years. From unclogging tenants' toilets in the middle of the night to million-dollar renovations, Jason has seen it all when it comes to flipping and is always trying to help his clients learn from his mistakes! Today Jason manages third party and inhouse diligence and processing and is also actively involved in the company's marketing and sales efforts.
What led you to pursue a career in real estate/private lending?
I started investing in real estate by buying HUD foreclosures in Southeast Texas. As I started to build my rental portfolio, I was paying cash for everything I bought with saving from my W2 job. Over time I realized that my earning and saving ability from my day job was never going to match my real estate goals and that I needed to leverage Other People's Money. At that time, the choices were dealing with local banks, raising funds from investors, or working with expensive hard money lenders – none of which were easy things to do. I knew there had to be a better way for people to get financing closer to bank terms with the speed and ease of hard money from someone that partnered in their success like an individual investor. From that goal, our private lending fund was born.
What book are you currently reading?
I am reading City On Fire by Garth Risk Hallberg. It is set in 1970s New York City. That time and place fascinates me because of the ups and downs of one of the greatest cities. What happened with real estate in Manhattan during this period is unprecedented in this country and full of valuable insight and lessons for anyone investing in real estate.
What is the most rewarding aspect of being in real estate/private lending?
Real Estate is fun. It is like a hobby that you can make (good) money doing. Every day I get to work with our great team of people that love investing, and we talk real estate with our clients all day long. We are unashamed real estate geeks. It is like being able to earn a living by doing what you would be spending your free time on anyway.